abundant
life fellowshi

p
Church
We the Abundant Life Fellowship Church, the mother church of the Prayer, Praise and Worship Centers of America, Inc., recognizes it is God's vision for us to inspire individuals to seek the abundance of life in Jesus the Christ through spiritual upbuilding by means of studying, praying, worshiping, and fellowshipping.
​
The vision of God for the people of God is to help rid the members of the Prayer, Praise and Worship Centers of America and her community of the ills of society, to create harmonious relationships, to provide an atmosphere for spiritual growth and an understanding of the Word and Will of God for their lives and to promote economic empowerment. Through sound Word teaching, preaching and the healthy fellowshipping of Christ-minded individuals, the vision will unfold.
​
The mission is to promote growth of spirituality; to offer assistance to the downtrodden; to help prevent the further decay of the family; and to bring hope to the hopeless through Christ-centered experiences.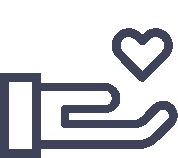 "I am come that they might have life, and that they might have it more abundantly."